There are 3 different ways to contact us…….
Call us at 1-844-585-7255
Email us using the form below
OR
Book a Demo
Click the link under Dan's photo to choose an available time to discuss your business needs and a 1:1 demo of the program.
Schedule time with Dan
powered by Calendly
Please contact me

Fill in this form and we will reply shortly
Continuing to bring value with innovative programs and services for our clients in the seniors' market, we collaborate with high level scan technicians, software development and support with specific experience in the Matterport™ program, post-production and management. We truly understand the unique challenges retirement communities face in preparing for tours, gaining market share, marketing and capturing client interaction in order to increase occupancy. In addition to Matter3DPRO we also own a Seniors' housing database and marketing platform. With over 30 years in the Seniors' housing and transition business we are the best option in delivering a full package.  We are a Canadian based company offering the Matter3DPRO program to Canada and the U.S.. The marketing and database programs are known as www.Senioropolis.com and www.SeniorCareAccess.com
Lifestyle55+ Network Inc.
1 Promenade Circle, Suite 300G
Thornhill, Ontario
L4J 4P8
Our operational team is supported by software and program developers over 4 countries as well as a network of highly technical Matterport™ scanners across the Canada, combined, to deliver the Matter3DPRO software overlay program.
Paul Cutajar:  Partner.  M-ASA™ – CEA
Paul offers clients unique insight into business development and operations based on years of company development, real estate, niche marketing and consulting.
The Matterport™ software was discovered during his days in real estate.  As he continued to develop Lifestyle55+ Network Inc. with business partner Esther Goldstein, it became apparent that the Matterport™  program could be adapted for the retirement home industry.  The program still lacked certain components allowing client interaction and set out to solve the problem.  After months of development and beta testing, the Matter3DPRO overlay program was launched to deliver what business owners and sales managers want – customer contact integration!
Paul also delivers the Accredited Senior Agent™ Training Program and, along with Esther, are owners of the www.SeniorCareAccess.com  and www.Senioropolis.com  portals.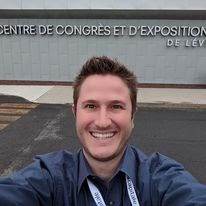 Manuel Briere:  Technical Advisor
Manuel is an essential member of the Matter3DPRO team bringing impressive insights to the technical requirements of the software deliverables, a complete understanding of the Matterport™ sales process, and camera equipment, having been a top Canadian Matterport™ reseller.  Manuel is fluent in French and English.  He is an active online Avatar focused on Matterport™ groups around the world.  His Matterport™ sales experience allows him to build on the hundreds of relationships he has developed with Matterport™ equipment owners, and service providers.
Esther Goldstein:  Partner. B.Sc., B.S.W., RSW, ASA™

Esther brings over 25 years of business experience in the data/directory industry.   As the original developer of www.Senioropolis.com and The Comprehensive Guide to Retirement Living ™, Esther has had her share of influence within the Retirement Home sector, She has since expanded her reach as a partner in www.SeniorCareAccess.com, building on sector consulting, and marketing opportunities.  Esther is also a part-time professor at Seneca Collage in the Social Service Worker Gerontology Department.  Matter3DPRO is yet another extension of her understanding of business,  marketing, and key ways to communicate with potential clients.
Dan McDonald:  Sales Manager.  CPA, CGA

Dan is a Chartered Professional Accountant incorporating wide organizational knowledge with sales. Experienced in Salesforce, SAP, and more Dan incorporates strong technical knowledge with leading sales techniques. Having been involved in many levels of the sales process and management, Dan oversees the sales team and management of the sales process as it relates to his clients. Dan's technical mindset promotes strong alignment of the existing industry-leading Matterport™ technology with the Matter3DPRO overlay program.